hether your business is old or new, an image of quality elicits the most favorable response. Everyone wants to go first class.

The style of your marketing is the primary contributor to your company's image. Building the right image takes discipline and patience.
The more you project an image of quality, the more people will be attracted to your company.

Mid-Hudson Marketing's extraordinary way of expressing ideas has brought success to businesses large and small. The firm's profound influence is attributable to knowing what makes an offer attractive.

The intelligence, experience and aesthetics which distinguish Mid-Hudson Marketing's work can be the key to your prosperity, as it has been for our many satisfied clients, some of whose work appears within our Gallery of Success.

Marketing is a broad category encompassing a wide range of services including those which rely on exact sciences and those which rely on artistic creativity. While the act of marketing can include everything from personal networking to full-scale advertising campaigns, there are elements which are common to every type of marketing application. These include the ability to clearly and effectively present ideas and the necessity to elicit a favorable response. The challenge born of these requirements is that no two people perceive or react in exactly the same way. That is why marketing can never be a stagnant or singular act and is only successful when repeated innovations excite repeated positive results.

As the owner or director of your particular company or organization, you have the inherent onus of managing a changing array of daily details, which prevents you from truly seeing your business as a whole. Even if you enjoy the task of applying your own talents to marketing, Mid-Hudson Marketing is the firm to call to assist you with one of the most difficult aspects of marketing: expressive objectivity! Whether your marketing needs are large or small, Mid-Hudson Marketing can help you deliver an effective professional message and establish a successful professional identity to generate positive long-term results. We welcome you to try our services on a small scale project to experience the satisfaction that has had clients returning for more than thirty-four years.

Advertising:

Mid-Hudson Marketing offers expert advertising development and knowledgeable media placement to effectively reach your geographic and demographic markets.




---
Looking to reach an annual
Military and Tourist Market at West Point?
Check Out...West Point Bugle Notes Advertising
---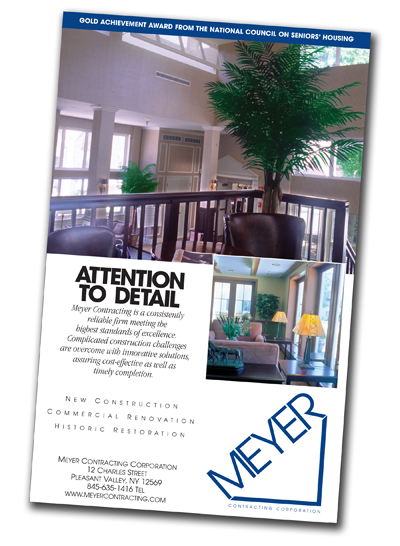 Annual Reports: One of the most prestigious and sophisticated forms of corporate literature, the Mid-Hudson Marketing annual report can serve as a showcase of offerings coupled with a serious presentation of financials and corporate statements.

Article Writing: In today's online Google- dominated world, everyone is vying for the page one search result for their website. With countless companies worldwide as competition, there are few ways to accomplish this more efficiently than getting well-written articles by Mid-Hudson Marketing published about your business. Also see: Writing or Public Relations

Branding: The discipline to devote long-term marketing funds to building a corporate image of excellence, appeal and memorability is a proven strategy and specialty of Mid-Hudson Marketing.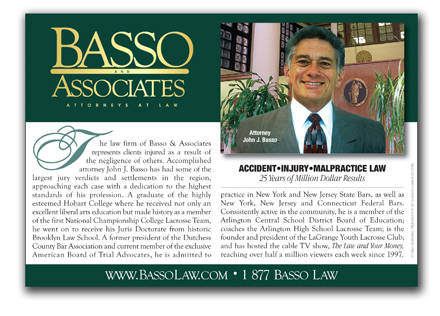 Billboards: Outdoor advertising usually is considered effective as support to other types of marketing. However, some clients prefer to reach a local market only with the large-scale message of a billboard often delivered on a daily basis to commuters or area residents who repeatedly drive the same routes because customer testimonials have proven them a successful means of advertising. Whether markets are impressed by size or the surprise of coming upon powerful graphics along their daily drive, our clients don't question what works.

Binders: Experienced in creating the complicated components of the corporate binder, Mid-Hudson Marketing can assure both visual allure as well as practical functionality.

Blog Setup and Management: Allow us to set up a blog on your website where you (or we as blog ghostwriters) can present interesting topics about your business and give your visitors an opportunity to engage in discussion about what is important to them. Learn the advantages of having a blog!

Brochures: Designed for longevity, the Mid-Hudson Marketing brochure, often more than any other factor, is responsible for influencing a buyer's decision, and is the most important and frequently requested piece of literature a company will produce.

Catalogs: Usually dependent on visual strength to promote necessary sales, the Mid-Hudson Marketing catalog addresses mail order, trade, industrial and website clients' needs for uniquely successful sales results.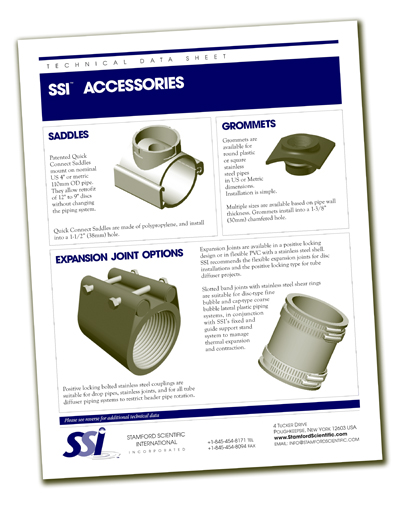 Consultation: Draw from our diverse background to appraise or develop your marketing plan for best results.

Corporate Identity: Establishing a professional, recognizable and pervasive business image requires consistent presentation in a well-designed, impressive style – a practice that has become a benchmark of Mid-Hudson Marketing's success.

Direct Mail: Mid-Hudson Marketing approaches one of the most intimate and popular means of marketing with special techniques which assure a high rate of response, although competition is keener than ever. With target markets available by almost any parameter, the Mid-Hudson Marketing direct mail project includes complete development, production and mailing.

Email Marketing: A highly demanding marketing discipline, sometimes erroneously perceived to be an easy, to do-it-yourself strategy, Mid-Hudson Marketing performs all functions to meet the extensive array of today's most rigorous parameters and restrictions.

Graphic Design: Arguably the most excellent service Mid-Hudson Marketing offers, outstanding graphic design will assure that every aspect of your marketing effort will resonate with creativity, professionalism, innovation, intelligence and quality.

Image Management: While Mid-Hudson Marketing clientele enjoy the benefits of the individual efforts applied to create a multitude of marketing instruments, long-term preservation of the corporate image requires image management talents which protect against detrimental influence from a variety of sources.

Logos/Trademarks: Mid-Hudson Marketing creates strong, memorable logos which present corporate image as the epitome of professionalism.

Trademarks, Service Marks and Copyrights:
How The Laws Have Changed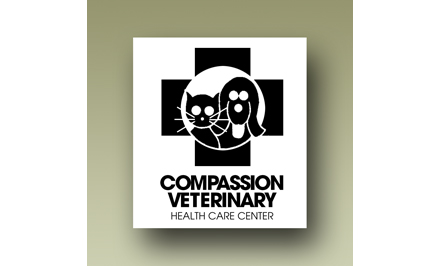 Marketing: Mid-Hudson Marketing presents an overview of strategies, costs, dangers and risks associated with the discipline of marketing.


Marketing Plans:
As with professional consultation, clients benefit from Mid-Hudson Marketing's long-term, versatile experience in the development of an effective marketing plan customized to respect available budget and preferred pace.
Newsletters:
Designed to attract immediate attention and written to engage serious reference, Mid-Hudson Marketing's newsletter projects reinforce positive image.

Packaging Design:
Another example of the importance of visual design and the right image to consummate sales, Mid-Hudson Marketing offers the necessary talent to orchestrate success.

Photography and Art:
Exceptional visuals appropriate for any application are available in a range of budgetary choices.


Photographic Enhancement and Perfection:
Today's visual images can be "corrected" by eliminating unwanted elements in the picture, "cleaning" imperfections and improving aesthetics. It is even possible to help a subject appear slimmer, younger, better coifed, and more appropriately dressed, to name just a few concerns we have encountered. See before and after examples.

Pocket Folders:
Like the professional brochure, the Mid-Hudson Marketing pocket folder acts as a formidable sales tool, allowing for versatile customization through targeted pocket inserts that reflect corporate growth and change.

Posters and Flyers:
For clients with a need for targeted means of communication to specialized markets not able to be reached by other efforts, posters and flyers of a variety of sizes often are very effective in delivering an appropriate message, especially when distribution is reliant on a grassroots approach.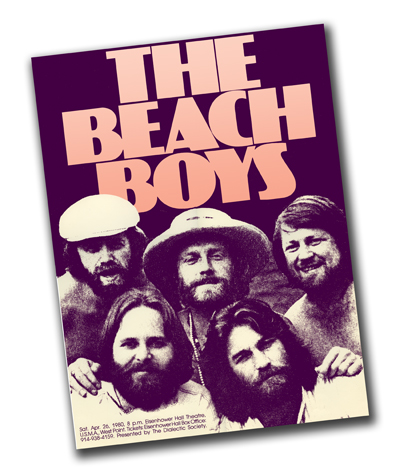 Public Relations:
Mid-Hudson Marketing assists organizations in receiving regional, national, trade or web media coverage through frequent submission of professionally written news releases, feature articles and accompanying photography.


Search Engine Optimization:
Mid-Hudson Marketing proposes a combination of a number of strategies and initiatives which result in optimal search engine ranking making it that much more likely that qualified prospects will find you and your business.


Signs, Banners and Displays:
Regardless of your application, Mid-Hudson Marketing can create a strong incentive to product purchase or positive response through unusual visuals, smart copy and glamorous production.

Social Media Management:
For those requiring fast registration, expert setup, ghost-posting or linking to or from one's website or blog, Mid-Hudson Marketing can assist with your social media management needs.

Trade Show and Point of Purchase Displays:
With Mid-Hudson Marketing's help, those who enter the competitive arena of trade show marketing are effective in attracting the right responses from a crowded market impatient with the mundane.

Web Site Design and Optimization:
With expertise to create showstopping visuals combined with state-of-the-art web savvy, Mid-Hudson Marketing can assure a web presence to rival the best. Interesting text, attractive graphics and a multitude of special effects empower our web sites to attract brisk traffic and high search ranking on a daily basis which is particularly beneficial to our E-commerce clients.

Writing:
Mid-Hudson Marketing's professional writing services provide those with less than optimal writing skills an excellent resource for composing a diverse selection of important documentation.