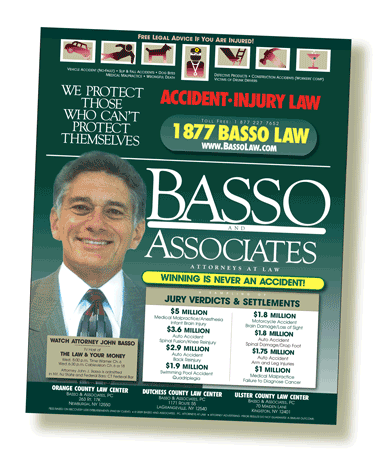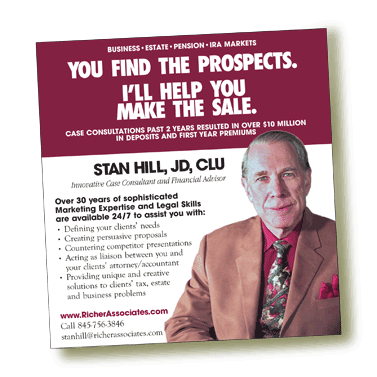 When we refer to "professional marketing," we are addressing those who actively practice a learned profession or occupation. These are often professional individuals who possess a large body of knowledge both from extensive academic study as well as years of experience in their respective fields.

Such individuals may be lawyers, doctors, dentists, veterinarians, architects, engineers and more, as well as accomplished executives from a variety of industries.

What is unique about their marketing needs is that they usually work for their own small firms and are selling their own individual expertise, many times requiring that they present themselves as the object of what is being marketed.

Not only does this require a strong persona, but it also thrives on high self-esteem and a history of dedication to a successful career.

Shown on this page are examples of marketing for this group of high achievers.




Shown at left, from top:

Yellow Page Back Cover Ad for a Personal Injury Attorney which has proven to generate enormous call volume all year long!

Magazine Ad for a Dentist promoting specialized services

A Trade Magazine Ad for a Lawyer/Financial Advisor and High Ranking Insurance Industry Sales Consultant